fluxbox package is included in 2.1(Asumi) RC1 or later.
A focus problem is known, if used with old versions of kinput2, mozilla, and/or galeon. Update these from RC1 or later distribution.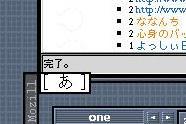 Figure 2. A case of an old version of kinput2 being used. A tab is attached to XIM window.