fluxbox is developed from Blackbox-0.61.1. Consequently it has many common features with Blackbox. Most of the themes (called as "style") for Blackbox can be used without any modification. [1]
Special features is that for each window there is a tab which can arrange multiple windows. (in the similar sense as in "tab-enabled" browsers like galen and mozilla). It can be done between different applications.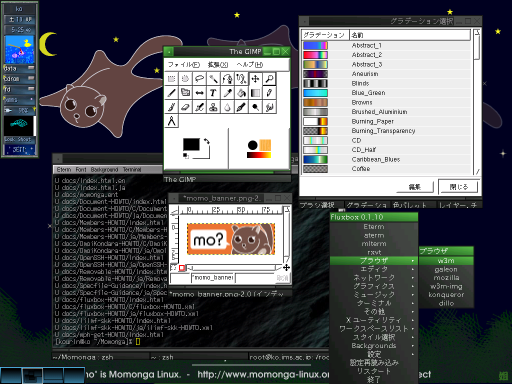 Figure 1. Tab enabled ScreenShot
Dock applets, common between Afterstep and Window Maker, can be used and stored in slit.
I heard it also can be used along with KDE.